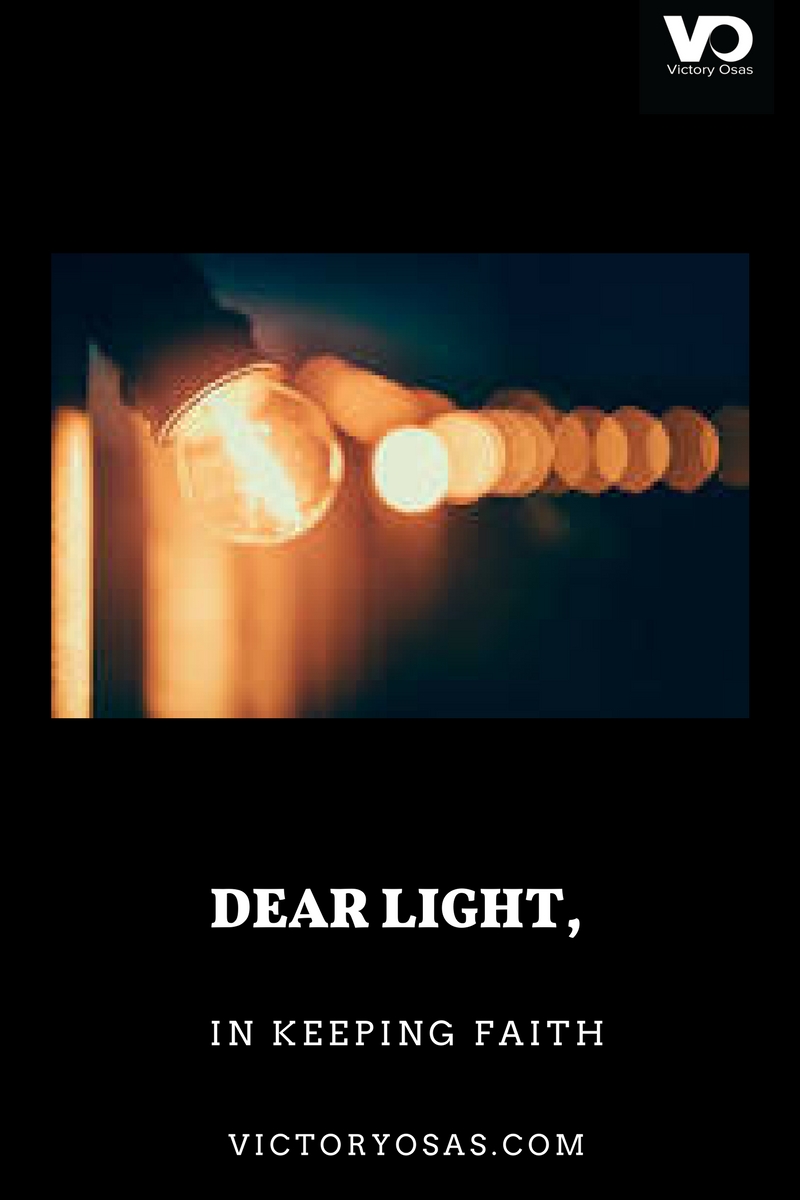 You say the word with disdain, roll it off your tongue and tell yourself that you don't want to be noticed.
That life is already hard enough, so why be a standard for anybody else?
Why be an example – the example?
What is it about you that get heads turning expecting you to turn water to wine and solve complex problems?
"This expectation is high and I don't like it", you exclaim!
To hide or not to hide;
A table of decisions.
The other day,
Amara asked why you wore a long face and you told her that you too have questions and need a shoulder to lean on.
That, like Peter, your eyes drift often and you would sink if you don't stick to your anchor.
You tell her  this in a mini second in between a smile and a sigh and she looks at you still questioning.
You walk away.
And then you remember this,
Like the memory of a nursery rhyme triggered by a word carelessly thrown in your direction.
You remember that you are light and
more so, a city.
Not a house, a room or a building.
A city.
Refuge to many,
That nations and people are housed in you.
Dear city conspicuously positioned on a hill,
Do you know that it is impossible to be hidden?
The thing about Light is:
You are not light for shallow mirror moments and narcissism.
You are not even light for you.
You are light because the world would black out if you choose to stay under the table.
You are God's candle stick and letter to his lost kids.
You are for everybody, an instrument of direction.
Dear light,
It is an honour to meet you,
Please, shine on!