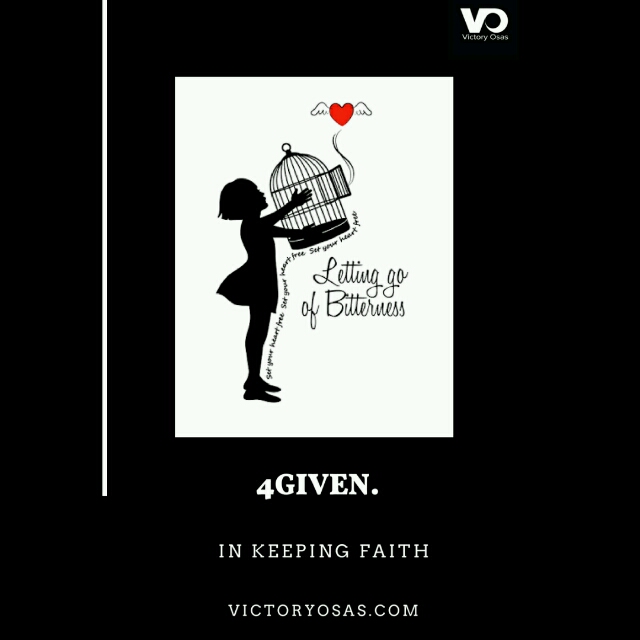 Hi guys, Happy Sunday. It has been a while ?.  Hmm it's because I spent the last six months preparing for my CFA exam. To be honest, I barely had time for anything else with my weekends spent studying. I missed you guys so much and I hope to revive occasional blogging whilst sharing the new experiences in my life creatively?. Let's look back at this amazing piece I wrote last year, I have edited it to reflect a new reality and I know it'd bless your heart.
---
---
You always told people to forgive and forget with the attitude of a man re-painting the scene of an accident he did not witness.
They would tell you how angry they were about the words spoken to them and you would say:
"forgive, forget, move on, it's not that deep".
You also told them to shrug it off their backs like bread crumbs with no value, how dare they let these immaterial pieces stick to their dinner outfit?
That they should plug in an ear piece, and block out the noise from haters.
That people's words do not define them and that it doesn't matter. It should not.
You told them, that they are strong mountains that would not shake because a weak axe struck their side.
That they should turn the left cheek and smile like words don't sting or bite.
Like it's a piece of cake.
Like emotions do not crop up.
Like…
***   ***
Well, now it's your turn.
You are here tonight,
Deep, soul-searching about why you feel this angry.
Replaying like a broken record the words she said.
Highlighting, deducing, telling yourself that you did not deserve such bitterness after all the good.
That this one act of this flawed person is enough to make you sit still and lose your voice.
That you are done opening yourself and making sacrifices that would always be insufficient water in a glass cup feeding multitudes,
That you should never have accepted the responsibility.
You sit, contemplating to never say a word, to never lift a finger, to be all shades of bad, wicked, silent, and then you hear it.
You hear beneath your chest and though you try to silence it, it's now too loud in your subconscious to ignore.
"Father, forgive them, for they know not what they do".
Annoyingly, your cry for justice seems to dissipate as you replay a scene from the cross.
Vivid; whips, lashes, hooks, blood and- familiar faces hiding behind closed doors cutting any ties to him.
Vivid; man kissing cheek.
Vivid; man sitting beside him with the 11.
Vivid; man giving him up for worthless coins he would never spend.
"Father, forgive them, for they know not what they do".
You were angry, but now you pick up your phone and call that enemy of yours.
For you now understand that they know not what they do
Ps: How easy was it for Jesus to look his enemies in the face and say, "Father forgive them"?
How did he feel toward Peter knowing that this guy could not even stand by me, could not defend me.
"I thought we had a thing, I thought we were brothers and friends"
To be honest, this is something I've had to deal with in recent times. I found myself saying that I didn't like a person cause I feel like they had been mean and condescending to me and I was actually angry about their actions to me and in that moment I walked up to Jesus (like Peter in Matthew 18: 21) and said with anger welling up in my belly
Me: how many times must I forgive ****, seven times right? (cause I'm pretty sure they've done this seven times and right now I'm done feeling this way because of anyone)
Jesus: No, Seventy times seven times
Me: Errm…ahan, isn't that too much, how will I even be counting to that point? this is not fair, I grumbled
Me:  remembers "…and forgive us our trespasses even as we forgive those who trespass against us…"
Me: Rolls eyes and slowly breathes out bad energy.
Me: whispers to myself that from now on, I choose to look at **** with the eyes of love regardless of what they do to me, so help me God.
I want to hear your thoughts in the comment boxes below.
Have a lovely week 🙂
---