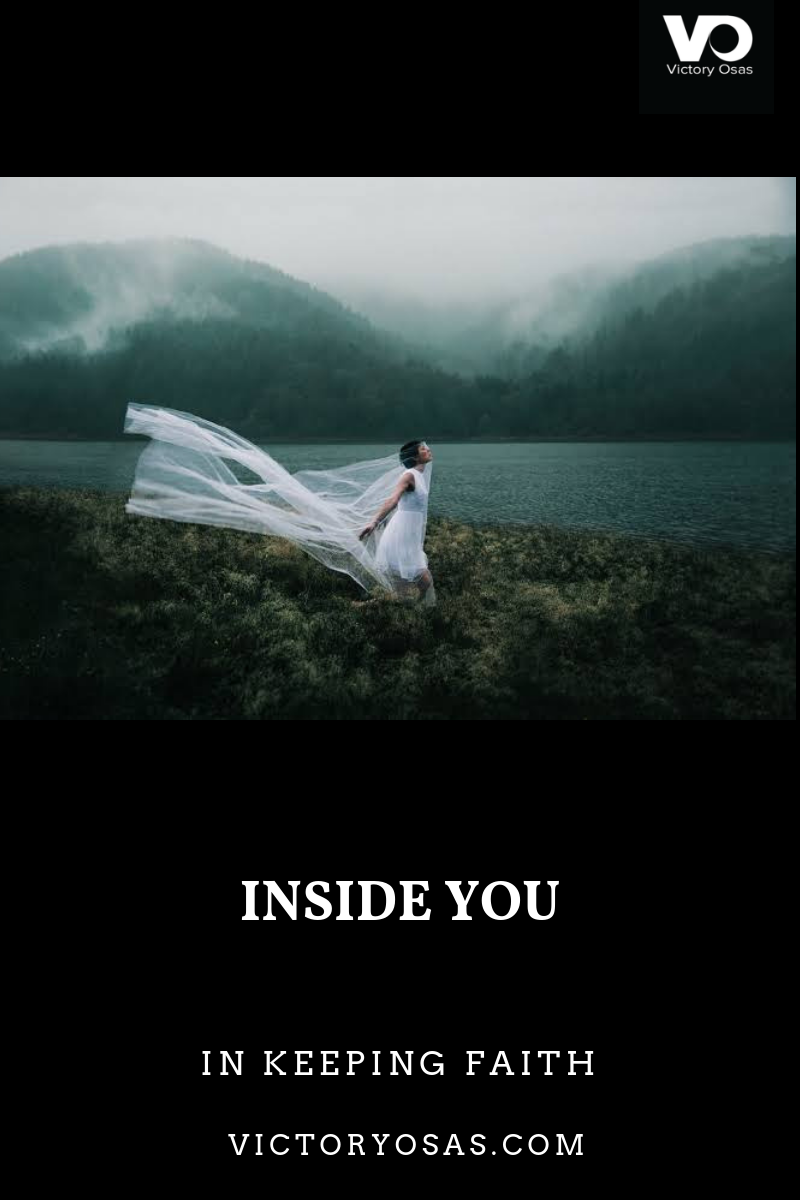 Hi people! Thanks for stopping by my crib, please feel at home.
Sometime back, I made a commitment to start reading the Bible myself from Genesis.
Honestly, I slack on some days, but on the days when I read, there are stories that though have been repeated like a popular chorus, come alive in a different way.
New questions poke at my heart and pictures pop up in my head.
On one of these good days, I was studying II Kings chapter 1 and I saw something that I must share with you:
"And Ahaziah fell down through the lattice in his upper chamber that was in Samaria, and was sick: and he sent messengers, and said unto them, Go, inquire of Baal-zebub, the god of Ekron, whether I shall recover of this sickness. But the angel of Jehovah said to Elijah the Tishbite, Arise, go up to meet the messengers of the king of Samaria, and say unto them, Is it because there is no God in Israel, that ye go to inquire of Baal-zebub, the god of Ekron?"
‭‭2 Kings‬ ‭1:2-3ASV‬‬
Basically, Ahaziah the king of Israel was sick and sent his servants to go ask Baal-zebub , the god of Ekron whether he would die from the sickness or not.
Back in the day, it was common practice to inquire from God whether or not a sickness would lead to death.
In this moment, I picture God sitting in all majesty, mouth open at this display of comedy,
like what's happening here right now?
So Elijah was sent to meet the King's servant half way to ask:
"Is there no God in Israel that you are going to inquire of a god in Ekron?…"
I mean, I'm sitting right here, being mindful and overseeing your affairs;
I have cooked a pot of stew, you are hungry and instead of you to just ask mama, you decide to leave the house to knock on Mr Titus door whom we both know has no business with you.
Here I sit on my bed, shaking my head deciding that if it were a drama series it would be named "operation overtake" because God, basically interrupted the trip to Ekron. This means it would have even been easier, less costly and time consuming to just ask God instead of trip to Ekron
"Why are you going all the way to Ekron to inquire, is there no God in Israel anymore?"
He asks now.
Come to think of it,
"the thing wey you dey find for Sokoto, dey for inside your $okoto".
Personally, I know that I've done this Ekron thing before, an issue comes up and instead me to just calm down, breathe in and talk to God, I'd place my hands on my head and move about seeking for answers anxiously like the end of the world has come;
Is there no God in Israel?
Is there no God on the inside of you that you worry and seek counsel from everyone; but me?
Is the HolySpirit not friend-enough to rub minds with on nights when nothing looks beautiful?
How about Saturday mornings and how you'd chose to visit everyone
instead of starting a simple conversation?
Yes, we were pre-informed that life has strong winds that would attempt to rock our boats mid sea, painting pictures of all kinds of horror that could be…
but we were also assured that anxiety isn't an option to cradle in our arms,
not an option to romanticize;
that anxiety is not the answer.
This is just a reminder to do what were told in Phil 4:6
A call to trade these pins that won't let us sit properly for a time spent in prayer and supplication.
And that as we begin to dial his lines:
lip muttering or conversations in the heart,
We would breathe out fear and stormy seas;
And peace would become our oxygen, something no outsider would be able to comprehend.
"I mean, how do you manage to sleep sound in a rocking boat mid-sea,
mid tempest?" Strangers would ask.
So when fear comes knocking and your first thought is to run outside to Amaka, ask yourself,
Is there no God on the inside of me?
Pidgin:The thing wey I dey find for sokoto dey for inside my $okoto
Meaning: the solution I seek miles away lies closer to you than you think; inside me.