Victory's note: Here is another episode of #BeingReal where real people share real stories. This one is from Osas Gold Oboite, a lady I have so much respect for. Be blessed.
It was in the month of June 2012 I started feeling head ache as usual but this time it didn't subside even after taking paracetamol. I had to tell my mum about it because I suspected the headache was linked to my eyes.
One Monday afternoon my mum took me to the clinic and we met with the doctor. After checking my eyes he said with confidence, "SHE HAS GLAUCOMA SO I WILL GIVE HER SOME DROPS AND SHE HAS TO USE IT FOR THE REST OF HER LIFE IF SHE STOPS SHE WILL GO BLIND". He gave me the drops and asked us to come back next month for check up.
My mum couldn't sleep that night. She called my sister who checked for a better hospital and found one in Lagos. Before you know it, we were off to Lagos.
We entered the office and met this small and beautiful doctor. She wrote down a long list of tests I had to undergo all rounding to hundreds of thousands. My mum did not hesitate and so we headed straight to the test rooms.
After all the test, the doctor came in and said in a more polite tone "SHE HAS GLAUCOMA AND SHE IS WAY BEYOND THE BOARD LINE (THAT MEANS I WAS CLOSE TO GETTING BLIND) SO I WILL GIVE HER SOME DROPS THAT WILL HAVE TO USE EVERYDAY FOR THE REST OF HER LIFE". My mum quickly asked if there was no other way out and the doctor replied, "except surgery".
That was how we came back to Benin and I started using "timolon" everyday. I never dared to miss a dose due to the fear of waking up one day and being blind to the color of the sun.
I remember sometime around December 2012, I said to myself "you can't go blind and you can't continue to live on this eyedrop". I took a step. I prayed, believed my prayer was answered stopped using the eye drop. It was a personal decision no one knew about as I was still going for my check up. During my check up, the doctor would ask, "are you still using the drops?" and I would reply, "yes ma" after which and she would advice on the need for me to continue.
Finally, around March 2013, I told my mum I had stopped the drops and when she was about to shout, I added the fact that I had stopped it a long time ago and the eyes have been fine ever since. Hmmm.
Can you believe, it has been almost 5years since the doctor sentenced me to a lifetime of eye drop and I am still perfectly fine. I have still not used that drop and my eye pressure has been normal. Even when I feel pains in the eyes at times I don't consider glaucoma as the cause because I believe strongly in the healing Jesus gave me on the cross. Remember, we work by faith and not by sight and we confess the report of God over every contrary voice.
I was at the clinic today again and my pressure is fine, my vision field is fine, all that was needed was a change of lense.
It doesn't matter how the case was presented, be it politely or confidently if it's not in line with your expectations in life reject it and believe God's word. Don't doubt in your heart. Be rest assured that it has been taken care of because God's thoughts for you are better than your thoughts for yourself. God loves you more than you love yourself. So trust in him completely.
PS: Thank you Gold for sharing this. Thank you awesome person for reading to the end. I know it has blessed you.
Do you want to share your story?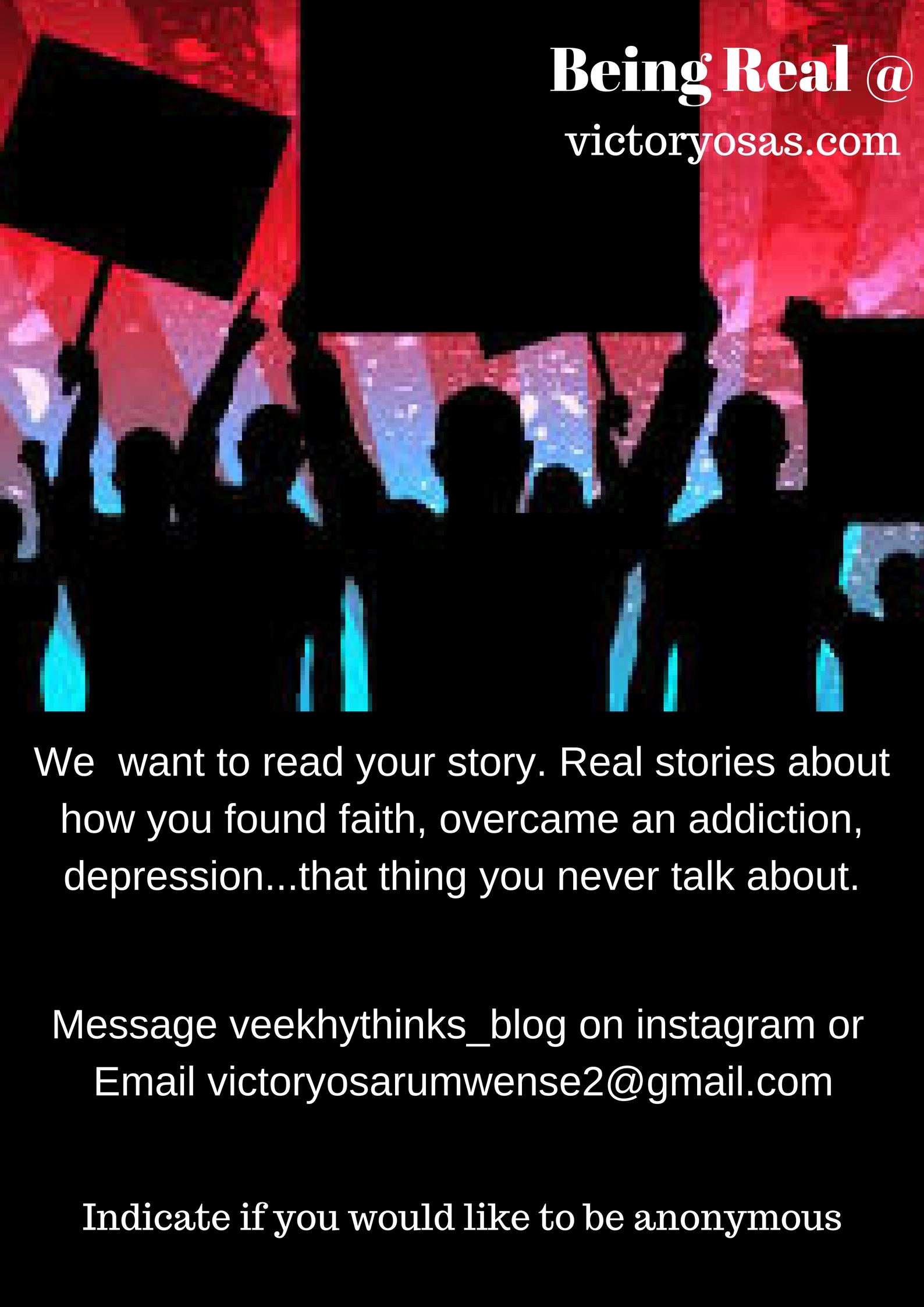 Download and listen to #Breathe spoken word ep here.